EasyIT & Me: Why Does Fairfield Community Health Center Work With EasyIT?
Fairfield Community Health Center (FCHC) is a nonprofit community healthcare organization that works with low-income patients in the Lancaster and Baltimore regions of Ohio.
Managing a nonprofit organization like this is a difficult task. Resources are limited, and therefore even more valuable than in many for-profit companies. When the margins are thin and the operation is efficient, expenditures to keep IT systems running properly can be difficult to justify.
As such, many nonprofits can't afford to hire a complete internal IT team. The cost of salaries and other expenses are simply too high to cover in a nonprofit's budget.
That's why nonprofits like FCHC work with EasyIT — discover more in this video with FCHC CFO Dan Fisher:
EasyIT Completes The FCHC IT Team
"It's also been great for our in-house IT to have a backup," says Dan. "It's been a blessing for us to not have to worry about that kind of stuff."
People often assume that outsourcing IT support means replacing their current IT staff. Too many businesses and their IT personnel assume that support is either 100% internal or 100% external.
IT technicians like this one from FCHC worry that the wrong third party will cause more problems than they solve, leaving the internal IT personnel to blame. Business owners and managers don't want to consider working with third-parties, because they assume it means laying off their internal staff members.
But that's not how it has to be — EasyIT functions as an extension of FCHC's team, providing the extra support and tools their IT Helpdesk Technician needs. This is far more cost-effective than trying to hire that level of IT support internally.
EasyIT Lets FCHC Focus On Their Work
"Prior to EasyIT, we didn't have anyone to turn to," says Dan. "A lot of it was put on my plate, and the CEO's plate, and we don't have an IT background."
When IT problems arise, Dan relies on EasyIT to work with his IT department to take care of the technical issues to remain on healthcare for the clients.
"The partnership with EasyIT has allowed us to not think about that type of thing, and instead worry about our day-to-day stuff," says Dan.
EasyIT Is The Extra IT Support That FCHC Needs
Working with EasyIT gives FCHC the best of both internal and outsourced IT support. This arrangement allows them to take advantage of the expertise and skill of a team of IT specialists when needed, and without paying expensive salaries or benefits. It's an affordable solution that allows them to expand their current IT resources, without having to replace valuable team members.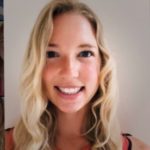 I enjoy working with some of the most talented and brilliant technical professionals in Columbus. I have the opportunity to let business owners focus on running their business, while EasyIT handles all of the network and infrastructure support. We provide IT Outsourcing and Co-sourcing agreements that let our clients rest assured that their data is secure, backed up, and their users always have a reliable and speedy help desk to call. Our virtual CTO services allow organizations to have guidance and advice from EasyIT's CEO, Kurt Hoeft, without having him on their staff or payroll.