Account Coordinator (Dublin, Ohio)
EasyIT is an IT Services Business that provides IT Outsourcing and Managed Services for small to mid-sized companies. We are in our 24th year of business and located in Dublin Ohio near Sawmill Road. We have a world class technical staff and offer a great team-oriented working environment. For the last 2 years, we have been voted one of Central Ohio's "Fast 50", fastest-growing private businesses.
With our growth, we are creating new roles and opportunities for our team.
We are currently hiring for an Account Coordinator. EasyIT's Account Coordinator will have specific tasks to complete with clear instructions. If you love that feeling of crossing items off a to-do list, this position will be perfect for you! EasyIT will provide the opportunity to sit in on meetings with our clients so you can develop a relationship with our clients and obtain a deeper knowledge of how EasyIT provides value. Qualified candidates will either have technical knowledge of IT infrastructure terms or a strong desire to build your IT knowledge (vocabulary and concepts).At EasyIT, we are big believers in process improvement, and we LOVE feedback.
As the Account Coordinator, you will have the opportunity to directly improve our client's experience and "Make IT Easy" for them. Whether it is a new idea or a more efficient way to solve a problem, your ideas will be heard and appreciated.EasyIT is a family-owned business, and we work hard to create a culture that reflects that. Our leaders care deeply about your personal and professional development.
Outside of professional development, we encourage our team members to participate in quarterly philanthropic and social events. Whether it is volunteering at a food pantry or an evening out at Top Golf, EasyIT enjoys coming together outside of business hours to build and enhance internal relationships.
Skills that qualified candidates need to possess:
Strong customer services skills
Strong written and oral communication skills
Extremely organized
Flexible – ability to manage changing priorities
Critical thinker – exhibit good judgement and strong problem-solving skills
A successful Account Coordinator will:
Be an advocate for our clients
Be a supportive member of our staff and support our Technology Success Managers
Create a win/win environment for our clients and technical teams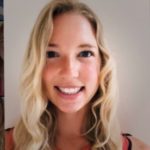 I enjoy working with some of the most talented and brilliant technical professionals in Columbus. I have the opportunity to let business owners focus on running their business, while EasyIT handles all of the network and infrastructure support. We provide IT Outsourcing and Co-sourcing agreements that let our clients rest assured that their data is secure, backed up, and their users always have a reliable and speedy help desk to call. Our virtual CTO services allow organizations to have guidance and advice from EasyIT's CEO, Kurt Hoeft, without having him on their staff or payroll.