Feedback From Great People Just Like You
"Twice in the last week, your folks either showed up on site or called us about problems we were having before we had a chance to call them in. They fixed the problems swiftly, and with minimal disruption for us. That is a most impressive level of service, and we appreciate the efforts of your staff."
"Through their technology management and leadership, we have made significant enhancements to our IT infrastructure and greatly improved the communication between our satellite offices. Due to the very nature of our business model, we rely on fast and responsive service — and EasyIT satisfies our need for responsiveness and assures we are "up and running" to serve our employees and clients."
"EasyIT was instrumental in leading us through the development of our IT Strategic plan and was critical to the success of several high-level initiatives. I can't speak highly enough of the services recently provided by EasyIT."
Working With EasyIT As Your Organization's IT Services Provider Is Easy As 1,2...3

Initial Consultation
Discuss your needs and see if our services are a match.

Customized IT Plan
EasyIT will develop an IT services plan that meets the needs of your organization or business.

Results Happen
Meet our staff.  See our operations.  Truly understand how we make IT feel Easy for you.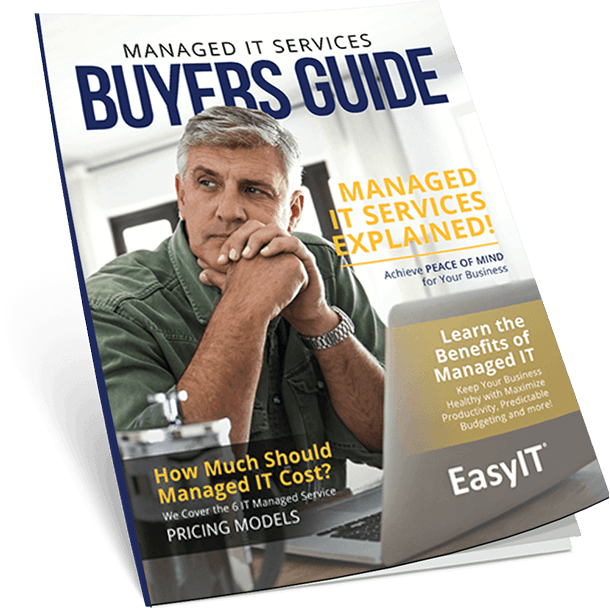 How Much Should Your Organization Pay For IT Support Services in Columbus?
Many of our competitors will never reveal how much you should pay to outsource your IT support?
Not with EasyIT.
Download Your Free Complimentary Managed IT Services Pricing Guide.