EasyIT: Serving Columbus since 1998
Since 1998, we have been providing technology solutions as a leading IT Service Company in Columbus to various clients. We have a team of experienced, highly-trained, and certified engineers and technicians who work hard to fulfill your IT needs.
We are an IT services company dedicated to offering quality service to an extensive range of businesses. We use state of the art software and systems to ensure our team provides world-class services while also delivering the most reliable and affordable solutions for all of your IT needs.
As a modern business, you need reliable computer networks, data processing capabilities, backup, and disaster recovery. EasyIT has the expertise you need for professional installation, routine management, project development, and emergency IT assistance.
Our services include:
Managed IT services that deliver ROI
Cloud / Virtualization infrastructure solutions
Managed helpdesk
Managed data security
Backup
Business continuity
Management consulting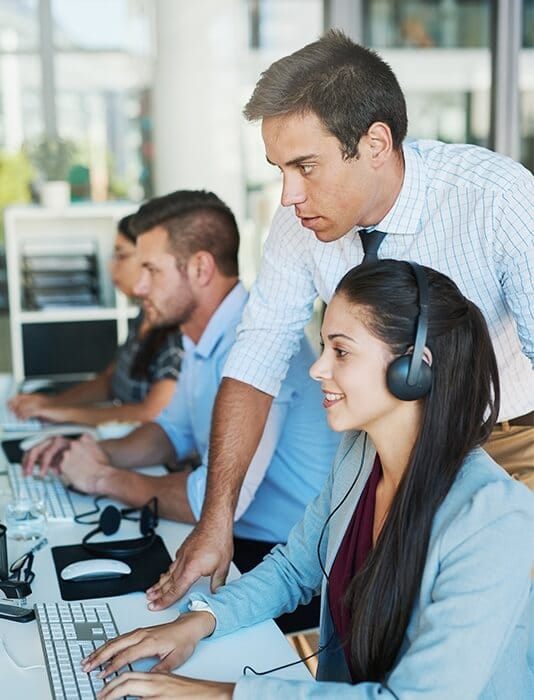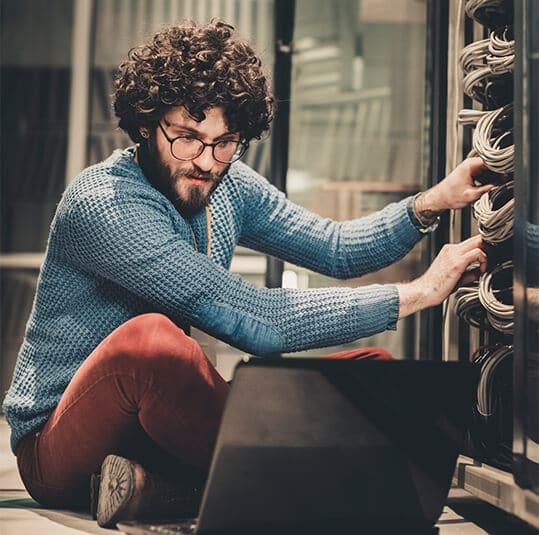 Our Mission
"To make IT Easy for our clients each and every single day."
Our mission guides all of our actions and decisions, we are therefore dedicated to making IT seamlessly easy for all.
Our goal is to give you the highest quality of IT services through friendly and responsive staff in line with our mission. We strive to meet and exceed your expectations by offering top-notch service.
From network security to data backup, EasyIT has all your business IT requirements covered, letting you focus your energy on serving your customers, instead of worrying about your technology infrastructure.

We are developing and implementing technology solutions that enable you to achieve your goals

24/7 availability to take care of any IT emergencies

Regular optimization and maintenance of your computer systems to minimize the chance of downtime

Operations training to your staff to ensure they can use technology effectively
Our Story
EasyIT launched in January 1998 as Capital City Consulting. One morning, while in despair at his malfunctioning technology, a business neighbor said in exasperation, "All a business owner wants is EasyIT."
All he needed was office technology that worked as it should, and his words had a profound effect on us at Capital City Consulting.
We understood that he was not alone in his frustration, as a lot of companies are struggling with sophisticated and constantly-changing business technology.
We took what he said to heart and made it our mission and our brand.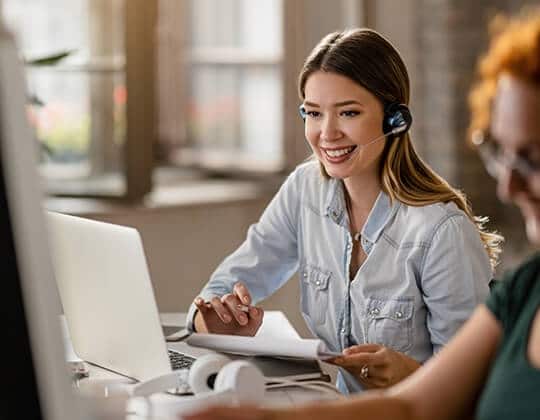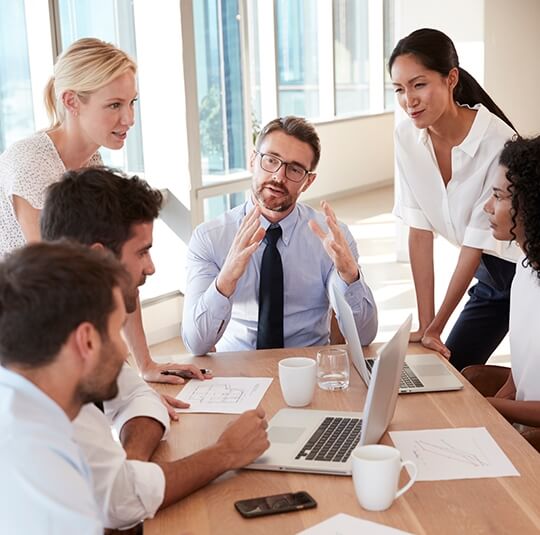 Your Columbus IT
Services Team
Our team is comprised of dedicated, experienced, and highly skilled IT professionals with a passion for what they do. At EasyIT, we continuously encourage our team to infuse their love of all things technology to build creative and effective solutions for your needs.
All of our staff are certified technology professionals, with each specializing in a unique field of expertise. Our entire team is laser-focused on providing your company with the best IT solution support available. You can expect:
24/7 helpdesk support
Quick ticket response
Exceptional data security solutions
Our Credentials
As a professional IT support solution provider, EasyIT has certifications from several top IT solutions providers and trade associations. Importantly, EasyIT has an independently audited and assessed SOC 2 report. This ensures that we have the correct controls in place to maintain client data privacy, confidentiality, processing integrity, availability, and security.
Our Partnerships
We partner with major IT companies to give your business top-notch technology advantages. Maintaining our strong relationships with these technology providers is vital to us.
The partnerships we have with other companies increase our network reach and allows us to provide IT solutions support from various sources. The relationships we forge also help equip us with the newest technologies and strategies, and we hand the benefits to you.
Talk to us and discover how a top IT Service Company in Columbus, OH, can help you achieve your business goals.