Data Cabling Supports Intelligent Voice and Network Systems for Your Business in Columbus
Your customers have a rising expectation about the availability of your teams. That means having intelligent voice and data communication systems working effectively at all times. EasyIT experts are here to provide you with top-notch data cabling services in Columbus.
Without network cabling or low-voltage cabling solutions in place, it can be extremely challenging to maintain the complex communication infrastructure required to stay in contact with demanding customers. With EasyIT's data cabling solutions, you can be confident that your teams are always able to access your business and communications systems when, where, and how they are needed.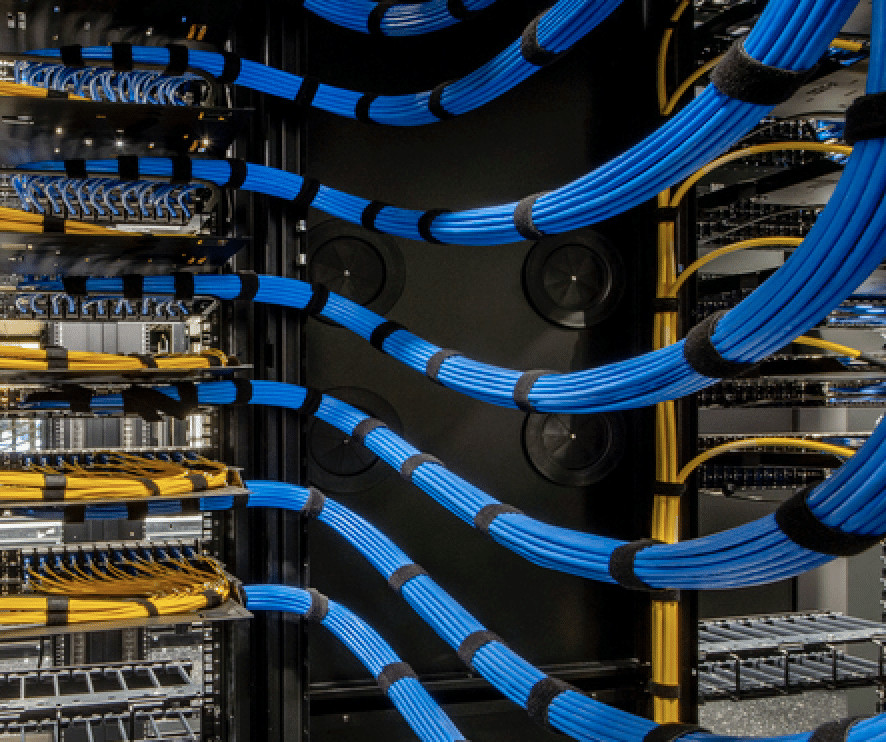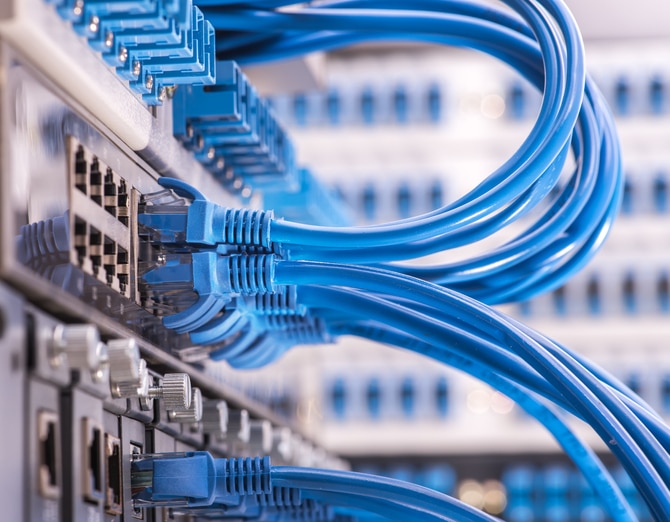 Building a Reliable Infrastructure to Support Modern Communications
Email, desk, and voice phones are all synonymous in the world of communications, with customers simply looking to get in touch across all mediums. This seamless integration between voice and data only occurs with the right structured cabling backbone in place. 
We help your company create a sustainable digital advantage with structured cabling systems and a network infrastructure that supports intelligent connectivity. Without these tools in place, it will become increasingly difficult for your company to compete in the future.
EasyIT Data Cabling Services in Columbus to Support Your Communications Infrastructure
Having a single IT partner handling your infrastructure across cabling, data services, voice communications, and networking allows your team to achieve greater economies of scale. You can trust that our well-trained and vetted professionals are always looking for new opportunities to save you money and improve the fluency of your communications. 
Our creed as professional IT experts is to help you build a sustainable network infrastructure that will support your processes now and in the future. The efficiency of your cabling system is responsible for up to 80% of your network efficiency, and this only takes a small portion of your total network investment. It is the backbone upon which any business is built.
A structured cabling infrastructure that supports your wired and wireless networks will give you a flexible growth model and a way to implement the ever-evolving technologies for data transformation, smart buildings, and IoT.
"Twice in the last week, your folks either showed up on site or called us about problems we were having before we had a chance to call them in. They fixed he problems swiftly, and with minimal disruption for us. That is a most impressive level of service, and we appreciate the efforts of your staff."

Partner, Law Firm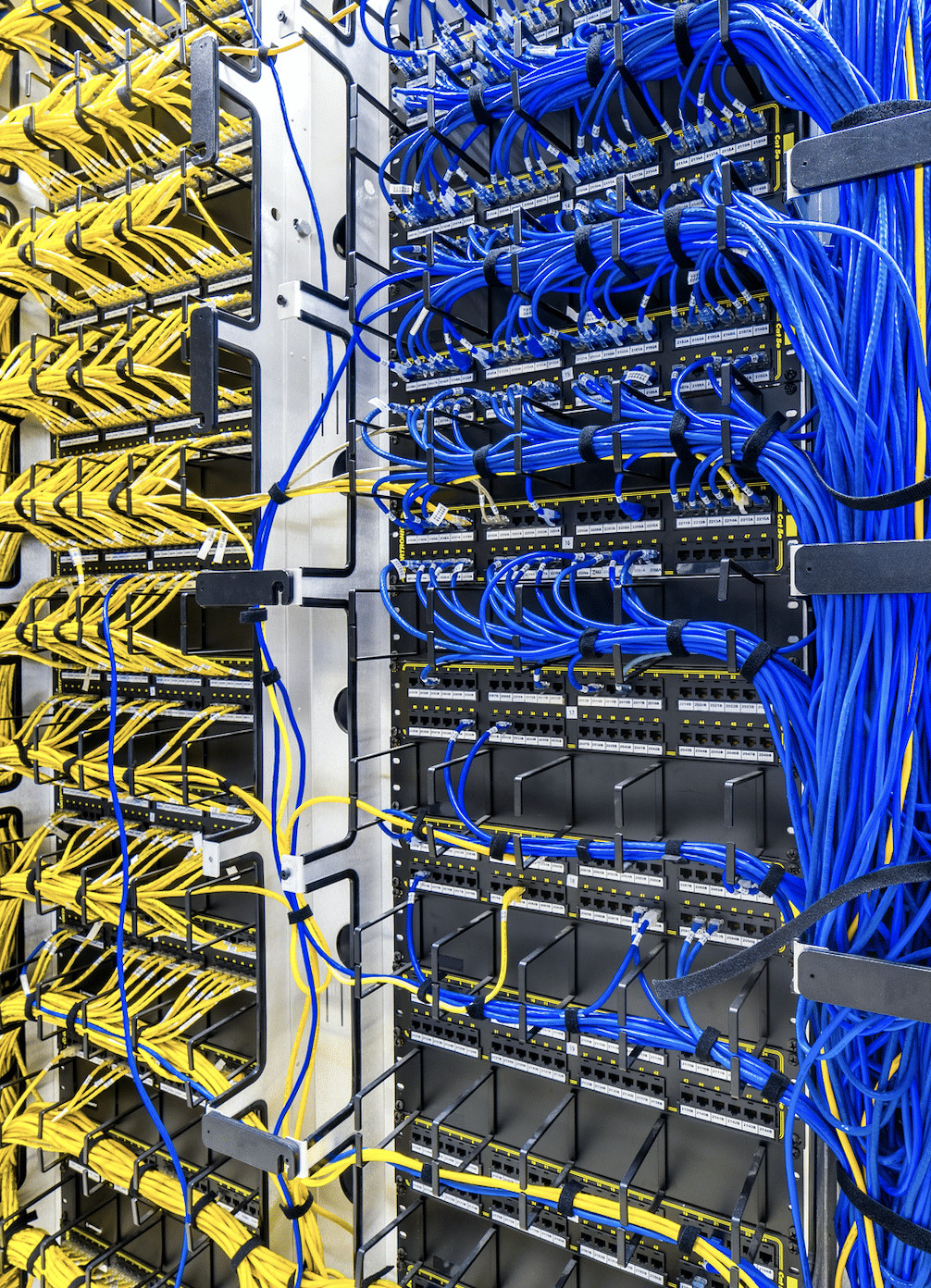 "First class service. EasyIT had me up and running in no time. I would highly recommend them for all your IT needs."

Spence Sunderland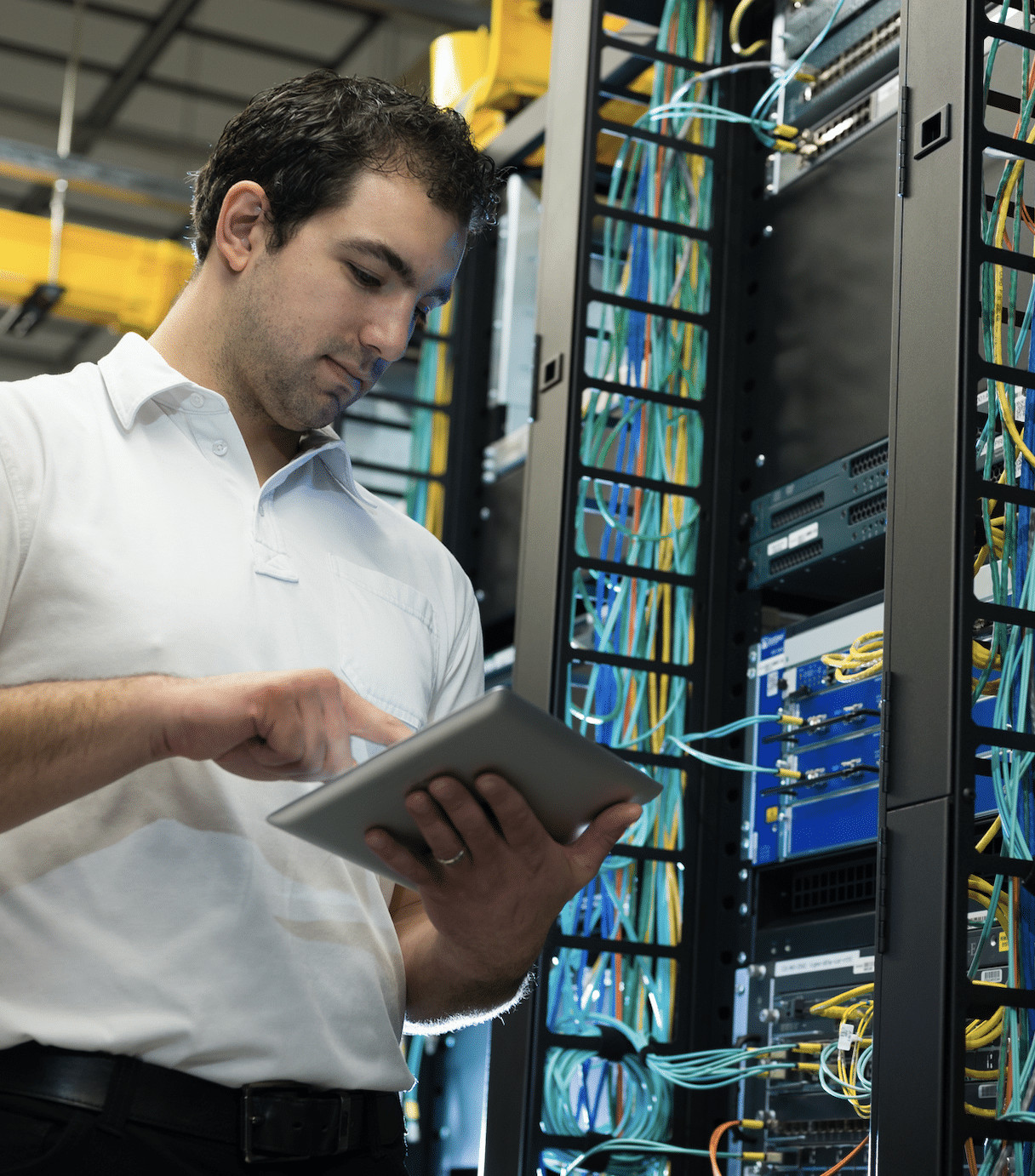 "We just had a no drama office move. Everything worked like clockwork. We were only down for 2-3 hours between the old office and the new office. Awesome!"

Rick Kleban
EasyIT Offers a Broad Range of Network Cabling and Infrastructure Services
Whether you're building a new location or want to upgrade your existing infrastructure, bring smart office technology with you. EasyIT is the only partner you will need to streamline your communications.
We offer: 
Voice / Data
Audio Video systems
Access Control
Intrusion Detection
Wireless LANs
Distributed Antenna Systems (DAS)
Intercom / Paging / Public Address
Passive Optical Networks (PONs)
Building Automation Systems
SCIF Cabling / Services
Data Center Cabling
Trouble-shooting / Repairs
Fiber Splicing / Testing
 Backbone Cabling
High Pair Count Copper
Single-mode and Multimode Fiber Optic Cabling
RG11 Coax
Horizontal Cabling
Category 5e, 6, 6A
UTP, F/UTP, S/FTP, etc.
Fiber Optic Cabling
RG-59, RG 6 Coax
Pathways
Cable Support Systems (Conduits, Cable-Trays, J-Hooks)
Raceways
Fire-Stopping Systems
Work Area Outlets
Cable Termination, Testing, Labeling
Telecommunications Rooms
Racks, Cabinets, Wall Mount Brackets
Ladder Runway
Cable Management Solutions
Cable System Grounding & Bonding
Patch Cord / Cross-Connect Installation
Data Cabling Services In Columbus
Whether you simply need a few upgrades to your systems, wiring a new area in your offices, or are starting work in a new building and need support from the ground up, our EasyIT network cabling and wiring professionals are here for you! 
We leverage our years of experience with data, network, and communications infrastructure to ensure your business has the tools needed to optimize performance and reliability. Our teams have access to the latest tools and testing equipment, to ensure your systems are fully operational and resilient for changes in the future.