Help Desk Services
Timely Help Desk Services and Support In Columbus and Central Ohio
Have a nagging computer issue that won't go away?
Sick and tired of waiting on hold forever for your help desk team?
Need expert advice and not sure who you can call?
EasyIT offers help desk services and help desk support as part of our managed IT services program for all clients. Need a friendly and trustworthy voice on the other end of the telephone to answer your questions and just be there when you need help? EasyIT is here to make your experience easy.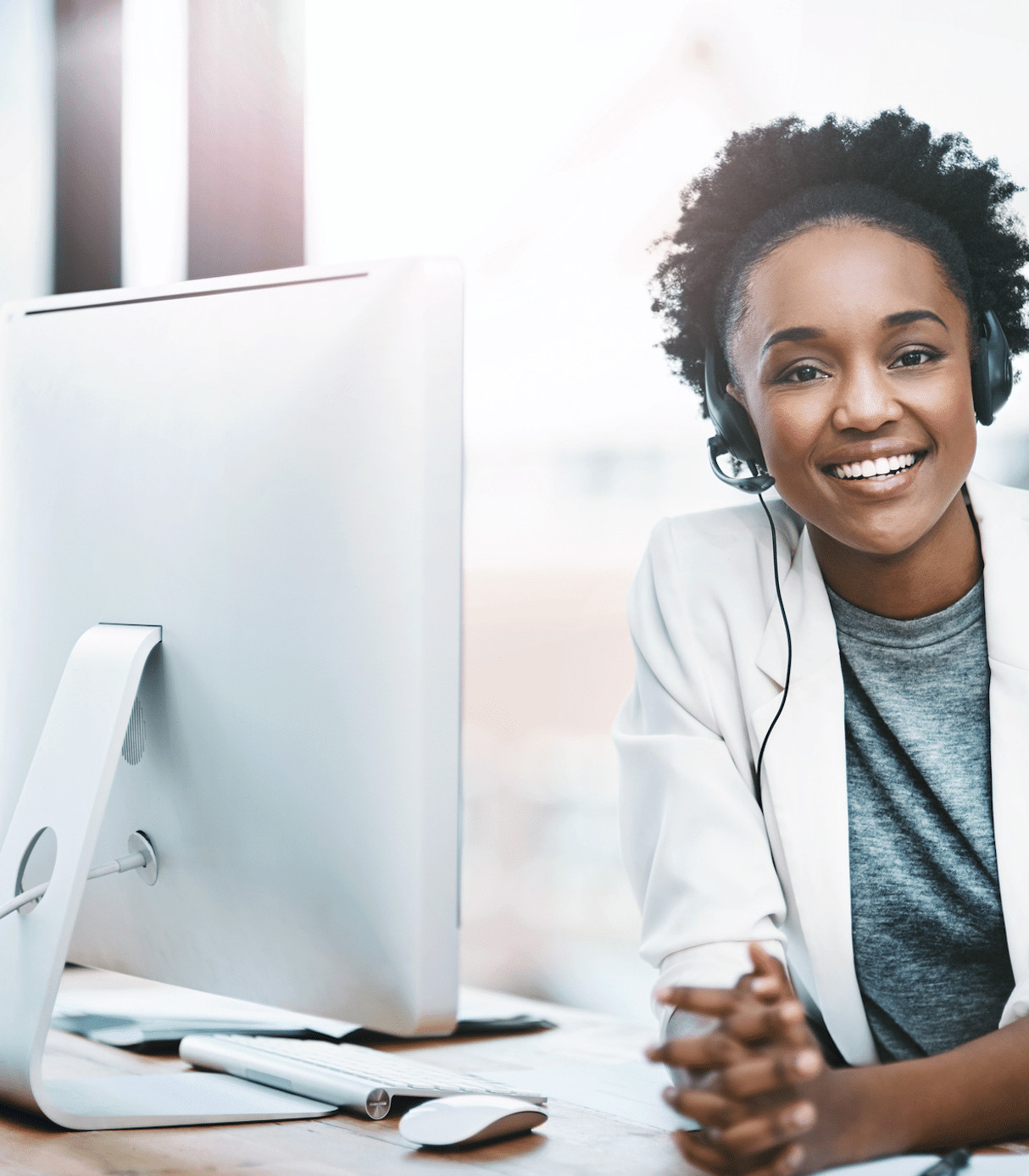 EasyIT Offers Help Desk Services To All Clients
Help Desk Services should never be limited to a certain amount of hours. Our Out-sourcing and Co-sourcing clients receive unlimited remote and on-site assistance at a fixed rate. IT issues cannot be predicted, so why limit your team to a certain number of hours each month for support? Your staff deserves to have reliable, friendly, and professional support and EasyIT makes it easy for your team to get the help they need.
Fast, friendly help desk support
A team of skilled help desk professionals
Expertise in a wide range of applications and technologies
Dedicated Support number for your business
Email support available
The EasyIT help desk hours are Monday to Friday from 8 AM to 6 PM, and we always have on-call support representatives available 24/7 for any emergencies.
Help Desk Services For Organizations Throughout Central Ohio

We are developing and implementing technology solutions that enable you to achieve your goals

24/7 availability to take care of any IT emergencies

Regular optimization and maintenance of your computer systems to minimize the chance of downtime

Operations training to your staff to ensure they can use technology effectively
EasyIT Help Desk Support is Perfect For Organizations With Internal IT Resources
Have internal IT resources?  The EasyIT Help Desk also serves as an extension to your in-house IT resources. Free your internal IT department resources to tackle more important and pressing IT issues, while EasyIT's Help Desk tackles all your end-user help desk needs.
Plus, our easy-to-use tracking system allows you to quickly and conveniently determine how often your help desk is being contacted, so you can track down any potential problems. Your internal IT team won't spend their valuable time resetting passwords or other low-level issues, and can instead work on moving your company into the future.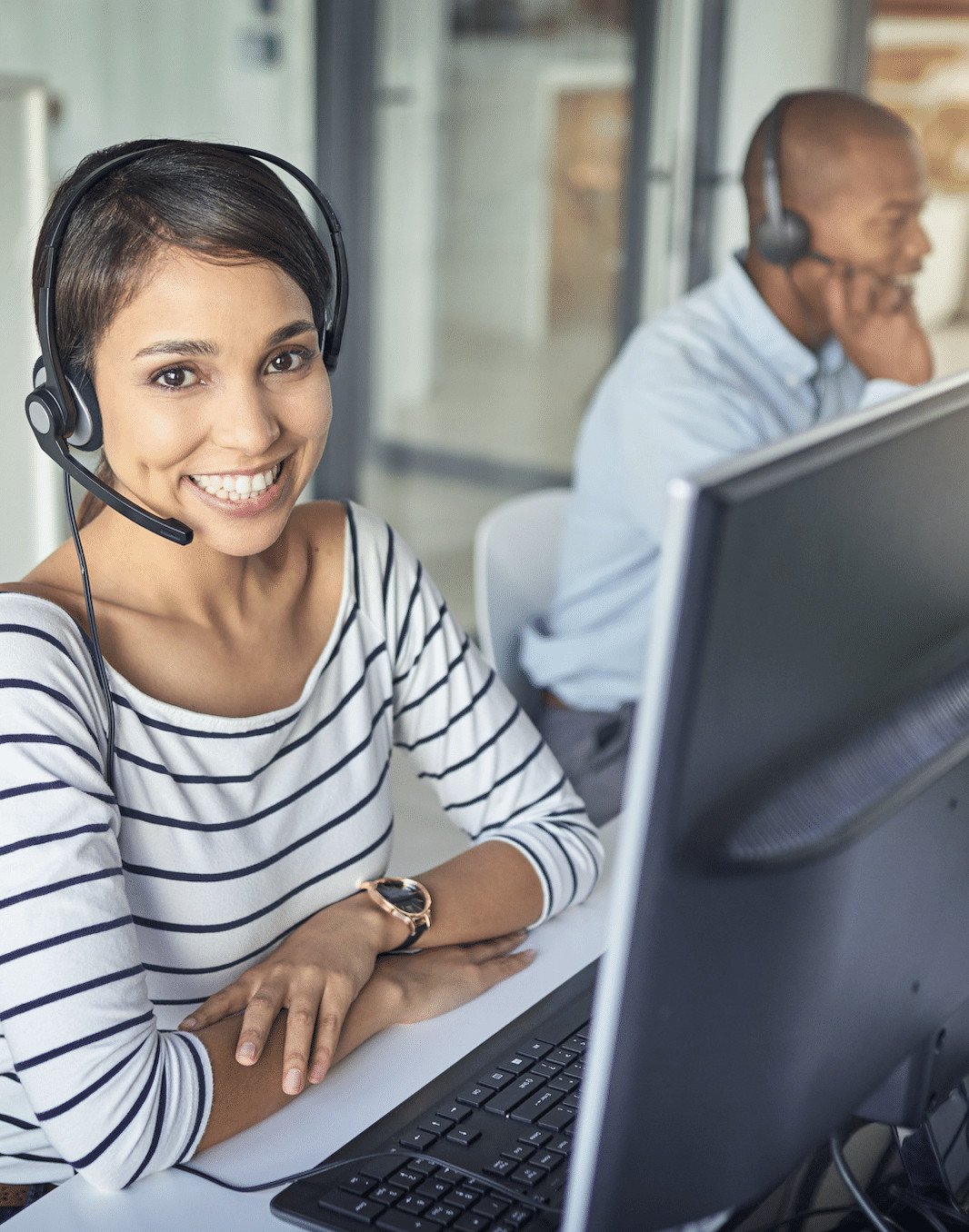 Time For A New Help Desk Service In Columbus?
Now is the perfect time to engage with EasyIT and take advantage of all the services of one of Columbus's most trusted names in information technology. Our team is here to address any and all of your questions. 
Don't Believe Us! Check Out What Our Clients Say. 
We have offered the best help desk solutions to different businesses in Columbus, OH, and beyond for more than two decades.
Over the years, we have accumulated a host of satisfied customers who have this to say about EasyIT.
"Twice in the last week, your folks either showed up on site or called us about problems we were having before we had a chance to call them in. They fixed the problems swiftly, and with minimal disruption for us. That is a most impressive level of service, and we appreciate the efforts of your staff."
"Through their technology management and leadership, we have made significant enhancements to our IT infrastructure and greatly improved the communication between our satellite offices. Due to the very nature of our business model, we rely on fast and responsive service — and EasyIT satisfies our need for responsiveness and assures we are "up and running" to serve our employees and clients."
"EasyIT was instrumental in leading us through the development of our IT Strategic plan and was critical to the success of several high-level initiatives. I can't speak highly enough of the services recently provided by EasyIT."
Working With EasyIT As Your Organization's IT Services Provider Is Easy As 1,2...3

Initial Consultation
Discuss your needs and see if our services are a match.

Customized IT Plan
EasyIT will develop an IT services plan that meets the needs of your organization or business.

Results Happen
Meet our staff.  See our operations.  Truly understand how we make IT feel Easy for you.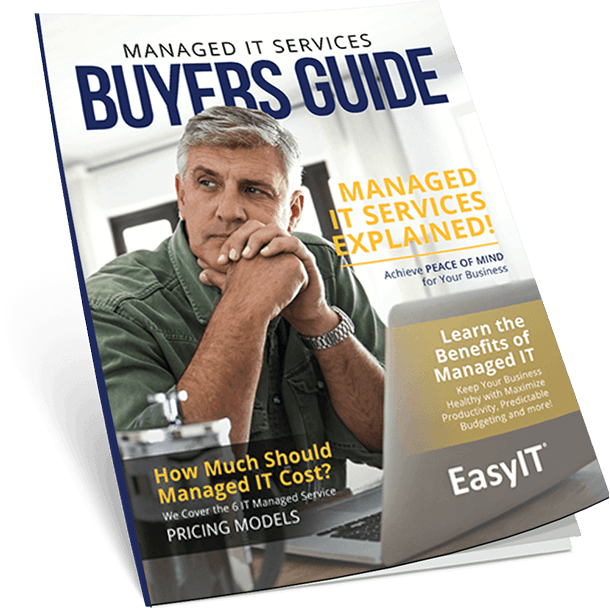 How Much Should Your Organization Pay For IT Support Services in Columbus?
Many of our competitors will never reveal how much you should pay to outsource your IT support?
Not with EasyIT.
Download Your Free Complimentary Managed IT Services Pricing Guide.