Recently EasyIT has been placing new networking equipment at several of our client's locations. Our choice of equipment has been the new products by Cisco called Meraki. Not only do these units carry the Cisco quality, but they have multiple new features, and are centrally controlled via a cloud management portal.
Highlights:
Control of the entire network via a single dash-board
Wireless, Switches, and Security Appliances gain insights into the users, devices, and applications on your network, viewing network-wide reports and trends, and drilling down to client-level activity
Create device based security policies for not only company owned devices but also user owned devices such as tablets and smartphones
If this sounds interesting you may contact us here at EasyIT, or start out by attending one of their webinars about cloud networking. Cisco Meraki webinars include a live demo of their cloud management platform plus, you get a free Meraki access point (AP) for attending! //www.meraki.com/company/webinars?ref=1qFuFAY
Let us know what you think!
To be eligible for a free AP, participants must be an IT professional. Existing Meraki customers are not eligible. Limit of one free AP per company.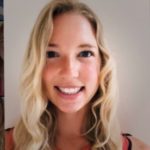 I enjoy working with some of the most talented and brilliant technical professionals in Columbus. I have the opportunity to let business owners focus on running their business, while EasyIT handles all of the network and infrastructure support. We provide IT Outsourcing and Co-sourcing agreements that let our clients rest assured that their data is secure, backed up, and their users always have a reliable and speedy help desk to call. Our virtual CTO services allow organizations to have guidance and advice from EasyIT's CEO, Kurt Hoeft, without having him on their staff or payroll.