Looking for innovative ways to advance your bottom line in 2020? 
EasyIT hopes you will consider joining us on February 6th for Level Up, when we sponsor the Columbus Chamber's 2020 Annual Meeting. You'll have the opportunity to connect and network with over 1,200 business leaders from around our region and hear from dynamic speakers who will share their stories of growth through disruption, collaboration, and experience, three pivotal aspects to evolving your business in 2020. 
Level Up will feature keynote presentations from Dee Haslam, CEO of Haslam Sports Group; Janelle Coleman, EVP of external affairs at the Columbus Zoo & Aquarium; and Brett Kaufman, CEO, and founder of Kaufman Development. We will also honor the 2020 recipients of the Columbus Award and Small Business Leader Award, both of which are longstanding honors in our Columbus community. 
You can learn more about Level Up and find information to purchase your tickets by visiting the Chamber's website here. We hope to see you on February 6th!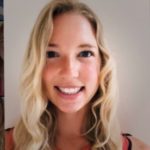 I enjoy working with some of the most talented and brilliant technical professionals in Columbus. I have the opportunity to let business owners focus on running their business, while EasyIT handles all of the network and infrastructure support. We provide IT Outsourcing and Co-sourcing agreements that let our clients rest assured that their data is secure, backed up, and their users always have a reliable and speedy help desk to call. Our virtual CTO services allow organizations to have guidance and advice from EasyIT's CEO, Kurt Hoeft, without having him on their staff or payroll.