Brain Tumor Golf Outing Raises $36,000!
The EasyIT team is excited to share that the Tee It Off for Brain Tumors Event was a huge success. In the end, the event raised over $36,000!
Hear directly from event organizer Kevin Farrell:
This tournament's funds directly benefit The Ohio State University Comprehensive Cancer Center – Arthur G. James Cancer Hospital and Richard J. Solove Research Institute, with proceeds going directly to Brain Tumor Research and funding the Fellowship Program.
"It was an amazing day," says Kevin. "I cannot wait for next year."
EasyIT is proud to have been the presenting sponsor for this important event. Our very own Kurt Hoeft participated in the outing and had a great time!
The EasyIT team understands how important it is to help out and support great causes that affect others in need around the world and in our local community. Wherever and whenever we can, we commit our time and resources to take part in great initiatives like this one.
Mark your calendars: Next year's tournament will take place on Oct. 7, 2022. Keep an eye out for information about the event in the meantime.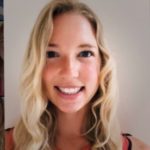 I enjoy working with some of the most talented and brilliant technical professionals in Columbus. I have the opportunity to let business owners focus on running their business, while EasyIT handles all of the network and infrastructure support. We provide IT Outsourcing and Co-sourcing agreements that let our clients rest assured that their data is secure, backed up, and their users always have a reliable and speedy help desk to call. Our virtual CTO services allow organizations to have guidance and advice from EasyIT's CEO, Kurt Hoeft, without having him on their staff or payroll.