EasyIT Joins Hands With BMI Federal Credit Union, Swings for Scholarships at Folds Of Honor Golf Outing
In a heartening display of solidarity and compassion, EasyIT, a leading IT firm based in Columbus, has recently participated in a charity golf outing organized by BMI Federal Credit Union. Representing EasyIT at the event were Megan O'Hara and Kurt Hoeft, both highly-respected business figures in the Columbus region. Their collective aim? To help raise funds for the noble cause supported by Folds of Honor.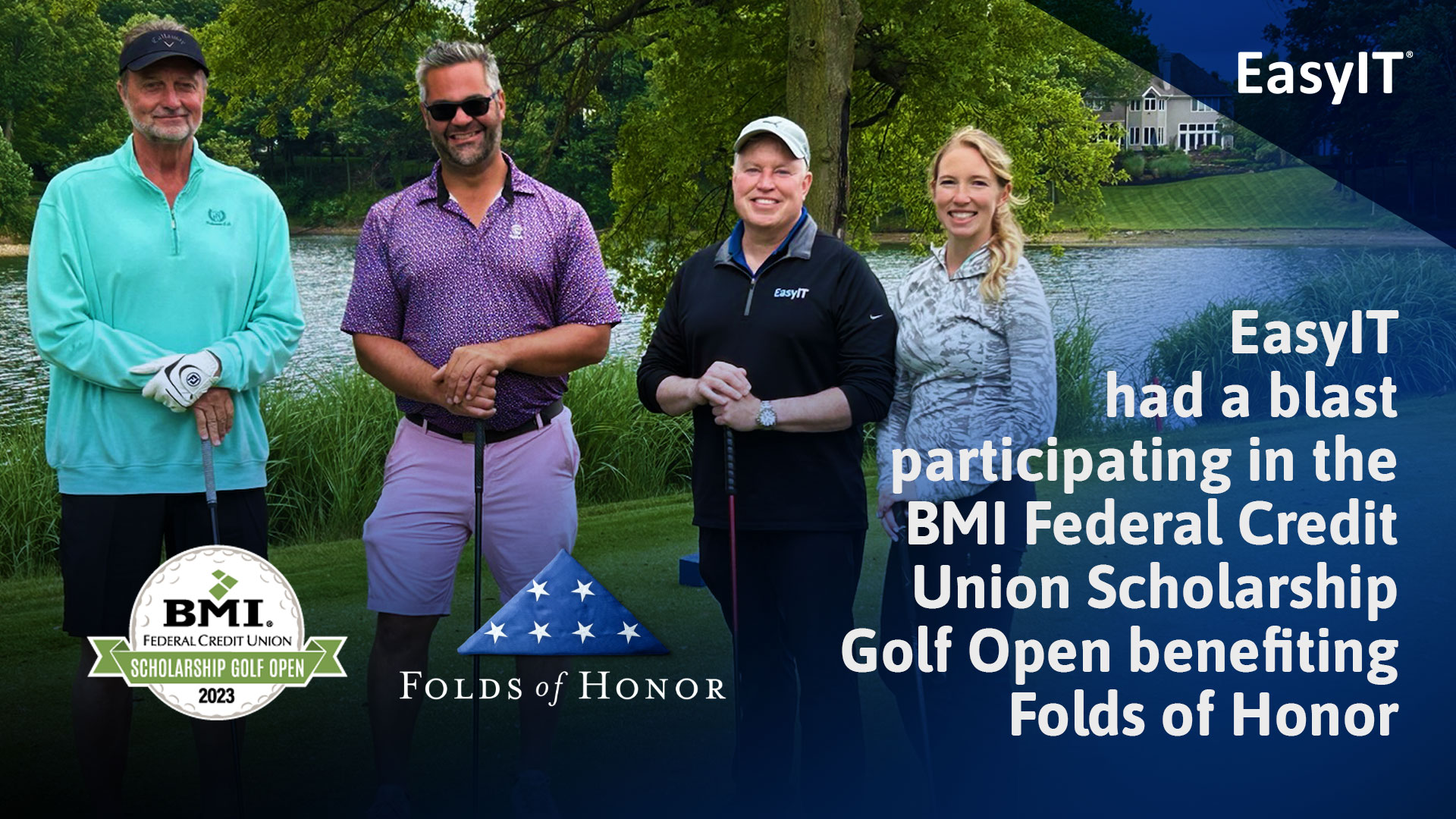 Folds of Honor: A Beacon of Hope and Support
Established in 2007, Folds of Honor is a non-profit organization that provides educational scholarships to the spouses and children of fallen or disabled service members in the United States. Behind its inception was Major Dan Rooney, an F-16 fighter pilot and PGA golf professional, who intended the organization to honor the sacrifices of military families and ensure that the legacies of their loved ones are remembered and supported.
A Focus on Education: The Driving Force
Folds of Honor primarily focuses on the educational needs of military families. They offer scholarships to eligible dependents, including spouses and children, enabling them to pursue higher education at accredited colleges, universities, and trade schools. These scholarships help cover various educational expenses such as tuition, books, fees, and room and board.
The organization firmly believes that education is a powerful tool for empowering families and providing opportunities for a brighter future. Through their scholarship offerings, Folds of Honor works tirelessly to alleviate many military families' financial burdens, striving to provide them access to quality education.
Raising Funds: Many Hands Make Light Work
Folds of Honor undertakes various fundraising activities to fund their initiatives, including receiving charitable donations, gaining corporate sponsorships, and organizing fundraising events like the BMI Federal Credit Union's scholarship golf outing. Their work also extends to collaborations with various partners, including businesses, foundations, and individuals, who support their mission through financial contributions and volunteer efforts.
Beyond Scholarships: Creating a Community of Support
Apart from their scholarship program, Folds of Honor also engages in outreach activities to raise awareness about the importance of honoring and supporting military families. They actively promote patriotism, advocate for the needs of military families, and work to create a supportive community for those affected by the loss or disability of a service member.
In essence, Folds of Honor is steadfast in its commitment to ensuring that the educational dreams of families of fallen and disabled military personnel are realized. Through their scholarships and outreach efforts, they endeavor to make a lasting impact on the lives of these deserving individuals, honoring the profound sacrifices made by the men and women serving in the armed forces.
The Swing of Success: BMI Golf Outing Fundraiser
At the recent golf outing organized by BMI Federal Credit Union, the spirit of philanthropy was clearly in the air. The event saw participation from various regional business leaders, including EasyIT representatives, who raised over $40,000 for Folds of Honor.
EasyIT, known for its commitment to community service and social responsibility, expressed great pride in being part of this significant donation. Their participation in the outing underscores their ongoing commitment to support education and aid in creating a brighter future for those affected by the loss or disability of a military service member.
Wrapping Up
EasyIT's participation in the BMI Federal Credit Union's scholarship golf outing for Folds of Honor signifies more than a charitable donation. It represents a commitment to honoring the sacrifices made by our military families and a dedication to helping realize the educational dreams of their loved ones. The donation of over $40,000 is not just a sum but a beacon of hope and support for those who need it the most.