People have been thrust into a new role of remote workers. Others are trying their hands as remote managers. Realize that workers are not only working from home but homeschooling, possibly caring for an elderly parent and managing the household along with taking care of work duties. Here are some tips for managing a remote workforce.
Focus on Goals
Create a goal-oriented mentality instead of an activity-oriented mentality to management
Don't focus on how much time employees are spending on tasks
Set deliverables that are attainable
Communication Needs to be Open and Expectations Need to be Clear
It's important for teams to communicate often
Make sure expectations are set and that they are clear
Make sure that standards are clearly set
Deadlines are a must for work projects
To keep everyone on track, standing meetings or quick check-ins should be scheduled
Figure Out How to Foster Community
Encourage online interaction within the virtual environment
Don't hang your co-workers out in the virtual work world, making them feel isolated and forgotten
Instill a company culture within the virtual environment
Observe birthdays, work anniversaries, goals being met
Have a virtual retreat, virtual team lunch or a virtual happy hour with video chat so everyone can see one another
Reference: https://www.zdnet.com/article/remote-working-101-professionals-guide-to-the-tools-of-the-trade/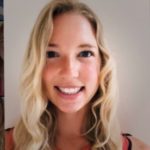 I enjoy working with some of the most talented and brilliant technical professionals in Columbus. I have the opportunity to let business owners focus on running their business, while EasyIT handles all of the network and infrastructure support. We provide IT Outsourcing and Co-sourcing agreements that let our clients rest assured that their data is secure, backed up, and their users always have a reliable and speedy help desk to call. Our virtual CTO services allow organizations to have guidance and advice from EasyIT's CEO, Kurt Hoeft, without having him on their staff or payroll.