EasyIT Supports Columbus Rotary Club Scholarships
EasyIT is proud to support the next generation of IT professionals and technology experts. One of the ways we do so is by funding scholarships through the Columbus Rotary.
The 17th annual Student Service Above Self Fair, held by the Columbus Rotary Club, took place in May, and EasyIT was proud to be in attendance. We are happy to have supported three scholarships offered by the organization.
EasyIT At The Student Service Above Self Fair
Our very own Megan O'Hara presented three scholarship awards in the IT field to Michael Crumbley, Caleb Gyimah, and Kybaree Terry. The EasyIT team is proud to support the Columbus Rotary Club and their scholarship fund to assist students and graduates.
As an active member of the Columbus business world, EasyIT recognizes that investing in the next generation will only serve to benefit the future of our community.
The Columbus Rotary's Career Path Awards program offers scholarships of up to $2,500 to graduating Columbus high school seniors as they pursue rewarding careers. This funding is designated to recognize and support individuals deserving of the scholarship.
Scholarship programs managed by the Rotary like this one are possible thanks to donations and personal endowments funded by club members. Last year, EasyIT's donation of $25,000 served as a foundation for scholarships similar to the ones granted by the Career Path Awards, which will be expanded by additional donations solicited in the Columbus business community.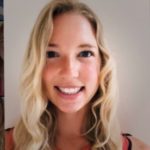 I enjoy working with some of the most talented and brilliant technical professionals in Columbus. I have the opportunity to let business owners focus on running their business, while EasyIT handles all of the network and infrastructure support. We provide IT Outsourcing and Co-sourcing agreements that let our clients rest assured that their data is secure, backed up, and their users always have a reliable and speedy help desk to call. Our virtual CTO services allow organizations to have guidance and advice from EasyIT's CEO, Kurt Hoeft, without having him on their staff or payroll.