EasyIT is pleased to announce that Megan Criswell, Solutions Consultant at EasyIT, has graduated as part of the inaugural Class of Elevate Cbus.
Elevate Cbus is a member-exclusive program designed to educate individuals on the art of business communication while providing leadership and management tips necessary to elevate themselves throughout their professional careers.
As a leading partner in the Central Ohio business community, the Columbus Chamber of Commerce is committed to elevating our region's workforce, especially those who will lead our organizations into the future," said Don DePerro, Columbus Chamber president and CEO. "We are thrilled to announce this graduating class of Elevate Cbus, an initiative that pays homage to our organization's four pillars of focus."
Topics that were covered include, but are not limited to, giving and receiving feedback, having a personal brand that aligns with your business brand, building and maintaining relationships, and becoming a connector and trusted partner in the business community.
"EasyIT is committed to the professional development of our team," said Kurt Hoeft, EasyIT CEO. "Elevate Cbus has provided us a great opportunity for Megan to grow in the community we service further expanding our reach and in providing IT services, we are very proud of her accomplishment.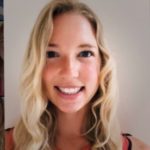 I enjoy working with some of the most talented and brilliant technical professionals in Columbus. I have the opportunity to let business owners focus on running their business, while EasyIT handles all of the network and infrastructure support. We provide IT Outsourcing and Co-sourcing agreements that let our clients rest assured that their data is secure, backed up, and their users always have a reliable and speedy help desk to call. Our virtual CTO services allow organizations to have guidance and advice from EasyIT's CEO, Kurt Hoeft, without having him on their staff or payroll.