This tournament will benefit The Ohio State University Comprehensive Cancer Center – Arthur G. James Cancer Hospital and Richard J. Solove Research Institute, with proceeds going directly to Brain Tumor Research and funding the Fellowship Program.
EasyIT is a Gold sponsor and is proud to participate in such an event to benefit the ongoing research efforts at OSU.
October 4th, 2019 , 9am Start
Golf club of Dublin, 5805 Eiterman Rd, Dublin, OH 43016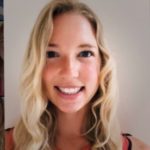 I enjoy working with some of the most talented and brilliant technical professionals in Columbus. I have the opportunity to let business owners focus on running their business, while EasyIT handles all of the network and infrastructure support. We provide IT Outsourcing and Co-sourcing agreements that let our clients rest assured that their data is secure, backed up, and their users always have a reliable and speedy help desk to call. Our virtual CTO services allow organizations to have guidance and advice from EasyIT's CEO, Kurt Hoeft, without having him on their staff or payroll.