Having a long history of cancer affecting Kurt Hoeft's family and friends, he is excited to participate in an event that directly raises money for cancer research.  The funds raised go directly and entirely (100%) to cancer research. He rides because he believes Pelotonia can make a difference.  So on August 6th, Kurt will bicycling 100 miles in his second annual Pelotonia.  Last year was an extraordinary, heartwarming experience where Kurt was able to raise over $3,300 as an individual and his team raised more than $20K for cancer research.  Kurt said "he couldn't be more proud of their efforts and the generosity of my friends".
Kurt and Eric Hoeft has already made an initial contribution of $1,200 toward the M+A Architects team goal for 2016.  Please join us to support Pelotonia and Kurt in our simple goal of ending cancer.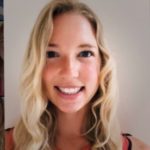 I enjoy working with some of the most talented and brilliant technical professionals in Columbus. I have the opportunity to let business owners focus on running their business, while EasyIT handles all of the network and infrastructure support. We provide IT Outsourcing and Co-sourcing agreements that let our clients rest assured that their data is secure, backed up, and their users always have a reliable and speedy help desk to call. Our virtual CTO services allow organizations to have guidance and advice from EasyIT's CEO, Kurt Hoeft, without having him on their staff or payroll.