EasyIT & Me: Why Does Pearl Interactive Network Work With EasyIT?
Pearl Interactive Network, Inc. provides multichannel contact center services for Federal and State government clients.
Given how much of their business depends on communication solutions and services, Pearl Interactive Network depends heavily on its IT infrastructure. In order to deliver reliable and high-quality services to their clients, they need to know they can rely on their IT around the clock.
That's why Pearl Interactive Network works with EasyIT — discover more in this video with Pearl Interactive Network CEO Merry Korn:
EasyIT Helps Pearl Interactive Network Scale Their IT With Business Growth
"Before we started working with EasyIT, we were at about 400 employees," says Merry. "Last year we were close to 1100, and we have a goal to double in size next year."
A key benefit of EasyIT's service for Pearl Interactive Network is how we support their growth. Doubling and tripling a call center organization's size is no small project. It requires a massive expansion of their IT assets, including computers and phone systems for each new employee.
"We had to find an IT partner that could take us to a new level," says Merry. "If we hadn't made the shift to EasyIT, we had opportunities that we absolutely could not have bid on."
Not long after partnering with EasyIT, Pearl Interactive Network brought on 400 new agents. This meant configuring and deploying 400 additional computers so that each of those agents could get to work. As far as Pearl Interactive Network is concerned, the project proceeded without a single issue.
"The execution with EasyIT was flawless," says Merry.
EasyIT Keeps Pearl Interactive Network Secure As They Grow
A common issue with rapid business growth is the increased attack surface it presents to cybercriminals. The more endpoints on a given network and the more users on staff, the more potential vulnerabilities there are.
Along with helping Pearl Interactive Network expand its infrastructure as they grew, EasyIT also made sure they would be secure. By providing 24/7 monitoring, EasyIT ensures that Pearl Interactive Network's growth will not put them at risk.
EasyIT Is The Committed IT Partner That Pearl Interactive Network Needs
"Every single help desk employee we've worked with has been wonderful," says Merry. "It has just been an absolute joy."
No matter what type of IT issue Pearl Interactive Network has, they know they can rely on the EasyIT team. Whether they have a small issue or need to start planning a major project, they trust that EasyIT will be there to help them.
"We're not just a number," says Merry. "We are treated with absolute respect and kindness."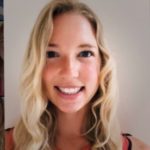 I enjoy working with some of the most talented and brilliant technical professionals in Columbus. I have the opportunity to let business owners focus on running their business, while EasyIT handles all of the network and infrastructure support. We provide IT Outsourcing and Co-sourcing agreements that let our clients rest assured that their data is secure, backed up, and their users always have a reliable and speedy help desk to call. Our virtual CTO services allow organizations to have guidance and advice from EasyIT's CEO, Kurt Hoeft, without having him on their staff or payroll.