EasyIT's Engaging Experience at the Columbus Speech & Hearing Center Event
EasyIT has always believed in the power of community, connection, and communication. We were delighted to participate and contribute to the recent Columbus Speech & Hearing Center event in the spirit of these values. Our involvement did not just stop at participation, as we proudly sponsored a hole at the charity golf tournament organized as a part of the event, making the day even more exciting and fun for all attendees.
About the Columbus Speech & Hearing Center
Columbus Speech & Hearing Center, a renowned institution providing exceptional service to patients across Ohio for over 90 years, organized this event to promote hearing health and communication. The center's professionals work relentlessly towards aiding individuals to improve their hearing and communication while raising awareness about speech and hearing challenges throughout Central Ohio and its surrounding communities.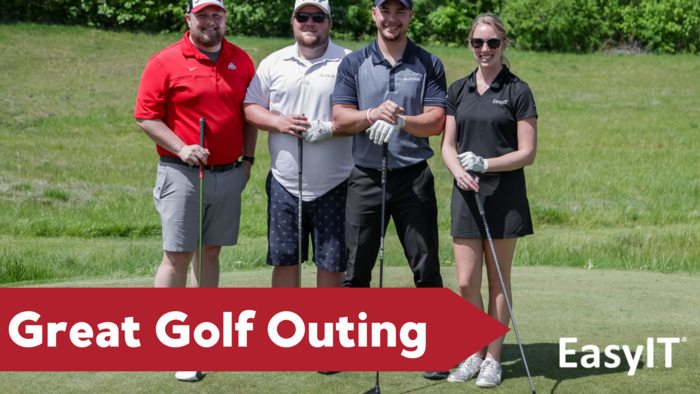 EasyIT's Commitment
EasyIT's participation in the event represented our continuous commitment to promoting quality of life through better hearing and speech, ensuring an inclusive society where everyone has an equal opportunity to communicate and connect regardless of hearing or speech abilities.
The Day of the Event
The day of the event was filled with lots of fun, engagement, and learning. The charity golf tournament, where EasyIT sponsored a hole, was a huge hit. Golfers and spectators alike enjoyed the friendly competition and camaraderie. Our sponsorship was part of our contribution to ensuring that the funds raised from the event would go towards furthering the mission of the Columbus Speech & Hearing Center.
Community Connection
Our team at EasyIT was thrilled to connect with so many attendees, professionals, and other sponsors at the event. It was inspiring to hear the stories of individuals and families whom the services of the Columbus Speech & Hearing Center have positively impacted. We were reminded of the profound importance of hearing and speech in our everyday lives and the significant difference that professional support can make in those facing such challenges.
The Power of Technology
Participation in such an event also allowed us to understand the unique requirements and challenges those with hearing and speech difficulties face. As an IT solutions provider, EasyIT recognizes the potential for technology to address these issues. We are committed to exploring and implementing ways to make our services more accessible and helpful to everyone, including individuals with hearing and speech difficulties.
Looking to the Future
In conclusion, our experience at the Columbus Speech & Hearing Center event was immensely rewarding. It reinforced our belief in the power of communication and community and our role in promoting and supporting it. We look forward to maintaining our relationship with the Columbus Speech & Hearing Center and to future events where we can continue our journey of learning, giving, and growing together.
Gratitude and Dedication
EasyIT extends its sincerest gratitude to the Columbus Speech & Hearing Center for hosting such a meaningful event and to all the attendees, participants, and fellow sponsors for their active engagement and support. We continue our dedication to supporting such essential causes and eagerly look forward to participating in more such events.