Recently, we talked about ways the cloud brings value, business protection, and economies of scale to the smaller firm that they could never achieve by themselves. Today, we look at a final benefit of the cloud.
Protection against on-site disaster – If a disaster strikes your physical business location, on-site resources can be damaged, destroyed, or become inaccessible for a period of time. Even if it isn't a major disaster, if you have a failed server your business could be down for an extended period. When everything occurs in the cloud, you are vaccinated against this type of business calamity. You can still access and use computing resources from anywhere.
In summary, left entirely on its own a small firm just does not have the resources and capital to fully support its own technology infrastructure. The cloud turns that upside down, enabling firms to enjoy the benefits of a fully supported tech foundation without levels of expenditures that are just not feasible for smaller operations.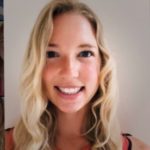 I enjoy working with some of the most talented and brilliant technical professionals in Columbus. I have the opportunity to let business owners focus on running their business, while EasyIT handles all of the network and infrastructure support. We provide IT Outsourcing and Co-sourcing agreements that let our clients rest assured that their data is secure, backed up, and their users always have a reliable and speedy help desk to call. Our virtual CTO services allow organizations to have guidance and advice from EasyIT's CEO, Kurt Hoeft, without having him on their staff or payroll.