EasyIT's Co-Managed IT Services Helps Iron Pony Motorsports Focus on Their Work
No matter what we have to say about our quality and range of services, you shouldn't take our word for it — hear what Iron Pony Motorsports, one of our clients, has to say about working with our team:
"We evaluated and partnered with several MSPs in central Ohio over the last ten years before partnering with EasyIT. Their growing team of IT professionals possesses a great deal of knowledge, however, it is their evolution of Co-Managed IT Services that sets them apart.
As our business grows, so too does our network and its complexities. I could rattle off a list of items that need to be managed and supported; end-users, systems, networking, PCI compliance, etc., which, at times, can be very overwhelming.
EasyIT's Co-Managed IT Services blend the convenience and framework of an internal IT department while providing the support and know-how of an MSP. They give our team a model that allows us to customize which IT services we choose to keep in-house and which services we would like to delegate. They provide our team a range of tools to help streamline procedures and automate processes (Windows Updates, Asset Monitoring, Preventative Maintenance) that otherwise take time away from working on more pressing issues, which for us is PCI DSS Compliance. They can do it all, and they do it well.
EasyIT simply allows our internal IT department to focus on tasks suited to our business mission and maximize our resources, and in return create efficiencies and reduce redundancies in our day-to-day work. They are great to work with and have proven to be a valuable member of our IT department here at Iron Pony Motorsports and Pony Powersports."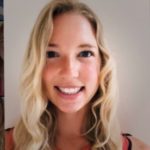 I enjoy working with some of the most talented and brilliant technical professionals in Columbus. I have the opportunity to let business owners focus on running their business, while EasyIT handles all of the network and infrastructure support. We provide IT Outsourcing and Co-sourcing agreements that let our clients rest assured that their data is secure, backed up, and their users always have a reliable and speedy help desk to call. Our virtual CTO services allow organizations to have guidance and advice from EasyIT's CEO, Kurt Hoeft, without having him on their staff or payroll.