How EasyIT Built A Winning Company Culture
CEO Kurt Hoeft and Anthony DiMichele, EasyIT Senior Network Architect, spoke at Columbus State Community College (CSCC) as a part of their employer spotlight on our company.
Watch this video to see the complete presentation:
How EasyIT Builds A Team Of IT Experts
Our CEO Kurt Hoeft understands that building a capable and engaged staff means finding the right entry-level team members. That's why we've partnered with CSCC to help enrich the next generation of IT professionals.
"We like bringing smart people that have some insight into technology and a curiosity about IT," says Kurt.
Kurt began his talk by explaining the type of staff members that EasyIT is always looking for. Although many IT professionals will often try to rely on a highly specific specialty to get them hired, EasyIT is more interested in what we call "generalists".
The fact is that EasyIT supports over 6,000 users and addresses more than 1.2 million support tickets every year. That's why our staff can't be siloed specialists—they need to develop a vast knowledge and robust skillset in order to effectively support our growing network of clients.
"You're not going to know one kind of network switch or one kind of firewall," says Kurt. "We hire people who want to understand the broader picture of IT."
Kurt understands that people with a fundamental interest in technology and a broad range of knowledge will be better equipped to tackle real business problems. The fact is that IT issues usually involve more than one system, and affect more than one business process. Building a team of passionate workers with diverse skill sets has made EasyIT the company it is today.
"I would encourage anyone that's coming out of school to try to get a broad look at your profession," says Kurt.
Furthermore, Kurt knows that building a loyal and engaged staff means getting the right people at the start of their careers. EasyIT is proud to have many senior staff members that started as interns—Anthony is a perfect example of this progression.
How EasyIT Develops A Knowledgeable Staff
Anthony is an adjunct faculty member at CSCC, having been with EasyIT for eleven years, starting at Tier 1 and now working as a Senior Network Architect. Taking the stage, Anthony emphasized Kurt's point: EasyIT builds solutions to the client's specific IT problems.
"Understanding the business need, and being able to design IT around the business," says Anthony. "That is a very critical point, especially when you go into consulting or work for a managed services provider."
Anthony also touched on how our focused service groups work for our clients. These groups ensure that incoming staff members have the resources and direction they need to succeed in the work they do for the client from day one. The group includes:
Desktop Technician
Systems Engineer
Senior Systems Engineer
Technical Success Manager
The Senior Systems Engineer will know everything they need to know about a given client's network and can answer any questions a new EasyIT team member may have. The Technical Success Manager, on the other hand, ensures that new team members are given the right tasks that they can manage early on in their time.
This staffing arrangement helps to build a reliable and successful culture among our team members. As a result, Anthony has seen many new employees quickly move up to the Technical Success Manager position for a given client within a year.
"If you were interested in joining our team it would give you the ability to grow quickly because you have that broad knowledge and that mentorship right there," says Anthony.
What Our Team of Experts Does For Our Clients
In his presentation, Kurt also explored how EasyIT delivers a range of key services and solutions to clients. This can be arranged either as a fully managed outsourced suite of IT services, or as a co-managed arrangement, in which our team works with the client's existing IT staff.
IT Security
IT Best Practices /Security Assessments
Dual Factor Authentication
Password Management / Vaults
Intrusion Prevention System
PCI Compliant Wireless Solutions
Mobile Device Management
Managed Firewalls
Cloud Infrastructure
Virtual Servers and Desktops
Hosted Email
Colocation
Virtual Private Cloud
Help Desk
Fast, friendly, and reliable service available 24/7/365
Contact our staff by phone, email, or ticket portal
Track your tickets as they progress
NSOC
EasyIT's Core Security Suite
End User Security Training
Patch Management
Server and Backup Monitoring
Product Services
Order, configure, and deliver products
Work with product vendors to support major software applications
Virtual CTO
Serve as your technical business advisor on an ongoing basis
Offer practical solutions to better manage the investment in technology
Stabilize, Standardize, and Improve
EasyIT&Me: Our Co-Managed Services
Kurt also told attendees about the EasyIT & Me program, which is designed to provide EasyIT's internal IT partners with a peer group for networking and collaboration. The intention is to build lasting partnerships with our clients, which we call partners, by becoming an extension of their IT teams.
"We really enjoy and feel like we build a family with our clients that have internal IT," says Kurt.
Put simply, we become a part of their IT department, handling everything and anything IT-based that's beyond their team's resources and means.
This approach to IT support allows our clients to take advantage of the expertise and skill our team offers, without paying expensive salaries or benefits. It's an affordable solution that allows them to expand their current IT resources and make sure they always have the tech support they need.
"They just feel like an extension of EasyIT, and for that client, we feel like an extension to them," says Anthony.
Since launching EasyIT&Me, we've had great success with a range of different local organizations…
Otterbein University
Otterbein University offers eight graduate programs, 44 minors, and 74 majors. As with most higher learning facilities in the United States, they're focused on providing high-quality, future-focused learning experiences.
We handle the majority of IT security for Otterbein and do everything we can to ensure that Otterbein University's environment is always optimized for its operations. Whenever the internal IT staff members need help, they know they can call EasyIT.
"They're a great resource of people that I know I can rely on," says Willie Neuman, CIO for Otterbein University. "EasyIT does an excellent job of managing the details of a project."
Fairfield Community Health Center
Fairfield Community Health Center (FCHC) is a nonprofit community healthcare organization that works with low-income patients in the Lancaster and Baltimore regions of Ohio.
Managing a nonprofit organization like this is a difficult task. Resources are limited, and therefore even more valuable than in many for-profit companies. When the margins are thin and the operation is efficient, expenditures to keep IT systems running properly can be difficult to justify.
"It's also been great for our in-house IT to have a backup," says Dan Fisher, CEO, FCHC. "It's been a blessing for us to not have to worry about that kind of stuff."
Pearl Interactive Network, Inc.
Pearl Interactive Network, Inc. provides multichannel contact center services for Federal and State government clients.
Given how much of its business depends on communication solutions and services, Pearl Interactive Network depends heavily on its IT infrastructure. In order to deliver reliable and high-quality services to their clients, they need to know they can rely on their IT around the clock.
That's why Pearl Interactive Network works with EasyIT:
"We're not just a number [to EasyIT]," says Pearl Interactive Network CEO Merry Korn. "We are treated with absolute respect and kindness."
We Know Our Partners' Success Is Our Success
Our services and solutions are arranged to facilitate the best possible outcome for our internal IT partners and clients. They don't have to worry about downtime, unsecured systems, or other IT problems interrupting the important work they do every day.
"We've had a lot of fun with that, and that's definitely going to be a future direction of ours," says Kurt.
Partnering with CSCC is just one aspect of EasyIT's commitment to the local community. Whether it's providing insight and advice to the next generation of IT professionals or participating in local charitable initiatives, the EasyIT team knows the value of giving back.
Want To Join The EasyIT team?
The EasyIT team is proud of the robust and encouraging business culture we've built over the course of our time in business. A big part of this success are the interns and new hires we bring in from our local community, especially from institutions like CSCC.
We're always looking for the next generation of expert IT "generalists"—if you're interested in an internship or want to know about our open positions, get in touch with our team.
The presentation concluded with a Q&A period. Make sure to check out the video to see what questions Kurt and Anthony answered.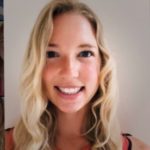 I enjoy working with some of the most talented and brilliant technical professionals in Columbus. I have the opportunity to let business owners focus on running their business, while EasyIT handles all of the network and infrastructure support. We provide IT Outsourcing and Co-sourcing agreements that let our clients rest assured that their data is secure, backed up, and their users always have a reliable and speedy help desk to call. Our virtual CTO services allow organizations to have guidance and advice from EasyIT's CEO, Kurt Hoeft, without having him on their staff or payroll.