Windows 11: Everything about Microsoft's Latest Operating System
Microsoft has unveiled Windows 11, the newest operating system that undoubtedly takes the experience of using a PC to another level. Windows 11 introduces modern touches and a top-notch design that helps you get what you are looking for easily and quickly.
Essentially, this new update focuses on simplifying the user interface, improving performance, and providing more multitasking capabilities. This piece looks at critical Windows 11 release events and the fundamental changes to expect.
What Is Windows 11's Release Date?
Below are crucial events relating to the official Windows 11 release date:
Windows 11 was officially unveiled at Microsoft's big event on June 24, 2021.
Microsoft says Windows 11 is coming out later this year around the holiday season, sometime between late November and Christmas. The company also says the rollout will continue well into 2022.
Microsoft also says there is going to be a yearly update of the new OS.
Notably, the new OS will be available as a free upgrade for users with Windows 10 PCs and new PCs with Windows 11. Importantly, you can check if your PC is eligible for the new OS upgrade by visiting Windows.com to download the PC Health Check app.
What Are the Key Features of Windows 11?
The following are some of the new features that come with Windows 11:
Unique design and start menu
Windows 11 features an attractive and user-friendly design that is quite appealing to the eye. It also features a new Start button located at the center to enable easy access to your docs, most recent files, and apps at a click on a button. The Start menu separates itself from the extensive list of other applications to enable quick access to your apps. It has a grid of select applications, a second grid of recommended documents, and an "All Apps" button that leads you to the definitive list of apps.
Snap Layouts, snap groups, and docking
Windows 11 now introduces Snap Layouts, which enables users to run multiple apps simultaneously. With this feature, you can now have two apps running side by side or three in a column, four in a grid, and more. Another addition is the new Snap Groups feature in the taskbar that helps you respond to messages and notifications in the middle of a task without getting lost in what you were doing. It also features a new docking that enables the Windows on your monitor to minimize when you unplug the monitor to move rooms. Once you reconnect to a dock, all your Windows will reappear precisely the way they were before.
A new selection of Widgets
Windows 11 features an array of new widgets powered by AI and Microsoft Edge. The widgets enable users to check their calendar, weather, news, to-do list, photos, and more at a glance. The Widgets also feature a feed of info to personalize and decide how you want it to appear on your screen.
Better touch experience
Windows 11 has several improvements that provide a better touch experience. It features more space on the touch bar, making it easier to tap the right thing. It also has bigger touch targets and more visual cues for easy resizing. Best of all, the onscreen keyboard has been redesigned to make it more customizable. Additionally, users who leverage a pen or stylus to interact with their Windows 11 devices can expect improved haptic that gives the experience of using a real pen. You will also love the enhanced voice recognition features that come with the new OS. This feature guarantees an accurate voice-to-text transcription with automatic punctuation.
Android apps
Windows 11 comes with Android apps built into the OS through a new Microsoft Store. Windows 11 typically marks the first time all users can download Android apps directly onto their PC. Notably, the android apps will be available via Amazon's Appstore. As such, you need to download Amazon's Appstore first to access hundreds of thousands of apps available there, such as Uber, Netflix, TikTok, Disney Plus, and more.
Microsoft Teams
Windows 11 integrates Microsoft's video chat platform, Teams, directly into the OS, making it easy for users to connect with other workmates and acquaintances on Teams across Windows, Mac, Android, or iOS. To get Teams, go to the taskbar and click the Teams icon. A Chat Tool appears that lets you choose whether you want to message, text, voice, or video call anyone on your contact list.
Auto HDR and DirectStorage for gaming
Undoubtedly, gaming is an integral part of Windows, and new gaming features are only a natural part of Windows 11. The new gaming features introduced in Windows 11 are primarily aimed at enhancing the gaming experience in its OS. Some notable new gaming additions include an Auto HDR that brings improved contrast and color output without a need for gaming app makers to reconfigure their games.
During the Windows 11 unveiling, Microsoft showcased a split-screen of Skyrim, with one side appearing on SDR and the other on the new Auto HDR. One could not help noticing the image on the Auto HDR was a lot brighter and boasted greater detail. Windows 11 also comes with a DirectStorage API that improves the gaming load times.
What Are the Windows 11 System Requirements?
All systems running on Windows 11 will require a TPM 2.0 chip. TPM  or Trusted Point Module plays an integral role in the security of your PC. Other system requirements for running Windows 11 include:
You will need internet connectivity and a Microsoft account to complete the device set up on your Windows first use.
You will also need 1 GHz or faster with two or more cores on a compatible 64-bit processor
Another requirement is a RAM of 4GB and storage of 64GB or larger
A graphics card that is compatible with DirectX 12
What If I Don't Want to Update My Windows 10?
If you are happy with your Windows 10, you don't have to rush your update decisions. Microsoft says it will continue supporting Windows 10 through 2025.
What If I Change My Mind After an Update?
If you want to go back to Windows 10 after an update to Windows 11, Microsoft has provided a 10-day window period where you can move back to Windows 10 with all the files and data you had shipped to the new OS. Past the ten-day window, you will have to back up data and reinstall Windows 10 afresh.
Business opportunities found in Windows 11
Microsoft is adding new business-oriented apps to the store, including Zoom Meetings, Canva, Disney+, Adobe Creative Cloud, Visual Studio, and Microsoft Teams– all of which are optimized for Windows 11.  Besides, if you are an app developer, you should be excited about the fact your customers will be able to locate Android apps in the Microsoft Store, purchase them there, and download them directly using the Amazon Appstore.
Additionally, Microsoft has boosted the app development industry by announcing it is changing its revenue-sharing policy. The new Microsoft Store available with Windows 11 allows vendors to utilize their commerce engines inside the interface. If you choose this option, Microsoft will allow you to keep all revenue from the sales instead of the 85/15% revenue sharing currently in use. If you have any questions or need help getting started, don't hesitate to contact EasyIT today.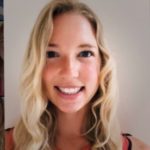 I enjoy working with some of the most talented and brilliant technical professionals in Columbus. I have the opportunity to let business owners focus on running their business, while EasyIT handles all of the network and infrastructure support. We provide IT Outsourcing and Co-sourcing agreements that let our clients rest assured that their data is secure, backed up, and their users always have a reliable and speedy help desk to call. Our virtual CTO services allow organizations to have guidance and advice from EasyIT's CEO, Kurt Hoeft, without having him on their staff or payroll.