Teams and Zoom are two of the biggest competitors in the collaboration market and are being used in the remote workforce now more than ever. Zoom leads the industry in video communications while Teams is an all-in-one workstream collaboration tool. Below is a chart that compares some of the most popular features of the tools. While you are adjusting to life as a remote worker, which tool works best? You may find one works better in certain scenarios while the other works better in different settings.
| | |
| --- | --- |
| Teams | Zoom |
| Full integration with Office 365 | Supports up to 1000 participants |
| Video conferencing with background blur | Can have up to 49 videos on screen |
| Audio with in-line transcription | End-to-end encryption for all meetings |
| File and screen sharing | HD Video and Audio |
| Instant messaging one-to-one and in groups | Role-based security |
| Access from all devices | Screen sharing and co-annotation |
| End-to-end security | Recording and transcription |
| Recording | File sharing |
| Collaborate with users within your channels | Easier to invite external collaborators |
| Endless bots for integrating extra functionality | Streamlined calendaring with integrations to Outlook and Gmail |
| Tabs to make finding information easy | Team chats with groups |
| | Searchable history |
Review which options you need the most and determine which product works best for you. What you may find is that a combination of the two are the best solution. If security is key in your collaboration and communication, you may want to look more deeply into Teams. Microsoft's model is more mature and is a leader in collaboration security. They have built layered security into their Teams program which is hard to beat. If you are holding more casual meetings with larger groups of people and the content is less sensitive, Zoom may be the better option.
Regardless of the tool you choose, make an informed decision before sharing any data over the Internet. Your home environment is not as secure as your workplace, so your tools need to help you boost your security.
Reference: https://www.uctoday.com/collaboration/microsoft-teams-vs-zoom-comparison/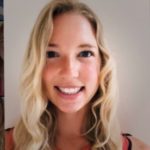 I enjoy working with some of the most talented and brilliant technical professionals in Columbus. I have the opportunity to let business owners focus on running their business, while EasyIT handles all of the network and infrastructure support. We provide IT Outsourcing and Co-sourcing agreements that let our clients rest assured that their data is secure, backed up, and their users always have a reliable and speedy help desk to call. Our virtual CTO services allow organizations to have guidance and advice from EasyIT's CEO, Kurt Hoeft, without having him on their staff or payroll.