There isn't a whole lot to working in an office; even a beginner can quickly figure it out. Working remotely, however, can be somewhat tricky due to differences in personality and mental structure. There is no one-size-fits-all formula when it comes to remote work, but there are some best practices that companies can put into place to make their remote workers as successful as possible during these challenging times.
Some of the positive attributes of remote work include its flexibility, lack of commute, reduction in distractions, the ability to travel and live anywhere, increased productivity, and of course, the ability to be closer to family. While these positives are very attractive, there are a lot of challenges to working in a remote environment that even veterans encounter.
Communication is the top challenge for people who work remotely. Being away from co-workers makes it more difficult to read body language and tone during in-person conversations. It also makes it more challenging to catch a co-worker in the hallway or the cafeteria to get clarification on issues when there is a physical distance between two people.
Lack of social opportunities is the second-largest challenge among remote workers. Office culture is difficult to replicate in a remote work environment. People need to try hard to schedule physical meetings to allow for this type of social interaction. During the Covid-19 pandemic, many companies are planning Zoom "happy hours" to bring colleagues together in a more social atmosphere and to try to replicate the work environment.
Remote workers sometimes feel lonely or isolated, sitting at home alone all day. Best practice for remote workers brings these people into meetings via video and audio conferencing so that they feel like they are valued and contributing members of the team.
For remote workers to thrive, they need help overcoming these specific challenges. By defining best practices, the remote workplace can be a happy, healthy, productive environment.
Best Practices for working remotely
Practice good meeting etiquette
Experiment with what makes you productive
Prioritize documentation and clear communication
Create boundaries between work and home life
Make yourself visible at work
Schedule time for socializing
Connect with your teammates
Do postmortems on critical projects
Build-in accountability
Define your team's responsibilities
Focus on your health
Reference: https://usefyi.com/remote-work-best-practices/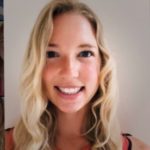 I enjoy working with some of the most talented and brilliant technical professionals in Columbus. I have the opportunity to let business owners focus on running their business, while EasyIT handles all of the network and infrastructure support. We provide IT Outsourcing and Co-sourcing agreements that let our clients rest assured that their data is secure, backed up, and their users always have a reliable and speedy help desk to call. Our virtual CTO services allow organizations to have guidance and advice from EasyIT's CEO, Kurt Hoeft, without having him on their staff or payroll.