EasyIT Presents At CSCC
The EasyIT team is proud of the robust and encouraging business culture we've built over the course of our time in business. A big part of this success are the interns and new hires we bring in from our local community.
Our CEO Kurt Hoeft understands that building a capable and engaged staff means finding the right entry-level team members. That's why we've partnered with Columbus State Community College (CSCC) to help enrich the next generation of IT professionals.
Recently, Kurt and Anthony DiMichele, EasyIT Senior Network Architect, spoke at CSCC as a part of their employer spotlight on our company. Watch this video to see the complete presentation:
How EasyIT Built A Skilled And Engaged Team
"We like bringing smart people that have some insight into technology and a curiosity about it," says Kurt.
Kurt began his talk by explaining the type of staff members that EasyIT is always looking for. Although many IT professionals will often try to rely on a highly specific specialty to get them hired, EasyIT is more interested in what we call "generalists".
Kurt understands that people with a fundamental interest in technology and a broad range of knowledge will be better equipped to tackle real business problems. The fact is that IT issues usually involve more than one system, and affect more than one business process. Building a team of passionate workers with diverse skill sets has made EasyIT the company it is today.
Furthermore, Kurt knows that building a loyal and engaged staff means getting the right people at the start of their careers. EasyIT is proud to have many senior staff members that started as interns—Anthony is a perfect example of this progression.
He is an adjunct faculty member at CSCC, having been with EasyIT for eleven years, starting at Tier 1 and now working as a Senior Network Architect. Taking the stage, Anthony emphasized Kurt's point: EasyIT builds solutions to the client's specific IT problems.
"Understanding the business need, and being able to design IT around the business," says Anthony. "That is a very critical point, especially when you go into consulting or work for a managed services provider."
Kurt also told attendees about the EasyIT & Me program, which is designed to make IT easier for our clients in the business world. The intention is to build lasting partnerships with our clients, by becoming an extension of their IT teams.
Put simply, we become a part of their IT department, handling everything and anything IT-based that's beyond their team's resources and means. This approach to IT support allows our clients to take advantage of the expertise and skill our team offers, without paying expensive salaries or benefits. It's an affordable solution that allows them to expand their current IT resources and make sure they always have the tech support they need.
A key example of the program's success is with Otterbein University, for whom we've become a Co-Managed IT partner. We handle the majority of IT security for Otterbein and do everything we can to ensure that Otterbein University's environment is always optimized for its operations. Whenever the internal IT staff members need help, they know they can call EasyIT.
Our services and solutions are arranged to facilitate the best possible outcome for our internal IT partners and clients. They don't have to worry about downtime, unsecured systems, or other IT problems interrupting the important work they do every day.
"We've had a lot of fun with that, and that's definitely going to be a future direction of ours," says Kurt.
Partnering with CSCC is just one aspect of EasyIT's commitment to the local community. Whether it's providing insight and advice to the next generation of IT professionals or participating in local charitable initiatives, the EasyIT team knows the value of giving back.
The presentation concluded with a Q&A period. Make sure to check out the video to see what questions Kurt and Anthony answered.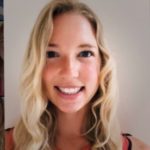 I enjoy working with some of the most talented and brilliant technical professionals in Columbus. I have the opportunity to let business owners focus on running their business, while EasyIT handles all of the network and infrastructure support. We provide IT Outsourcing and Co-sourcing agreements that let our clients rest assured that their data is secure, backed up, and their users always have a reliable and speedy help desk to call. Our virtual CTO services allow organizations to have guidance and advice from EasyIT's CEO, Kurt Hoeft, without having him on their staff or payroll.